Restaurant Info
Restaurants
At-a-Glance
Dinner Shows
Special Dining Events
Dining Discounts
Recipes
Stir Fried Noodles
'Ohana
Polynesian Resort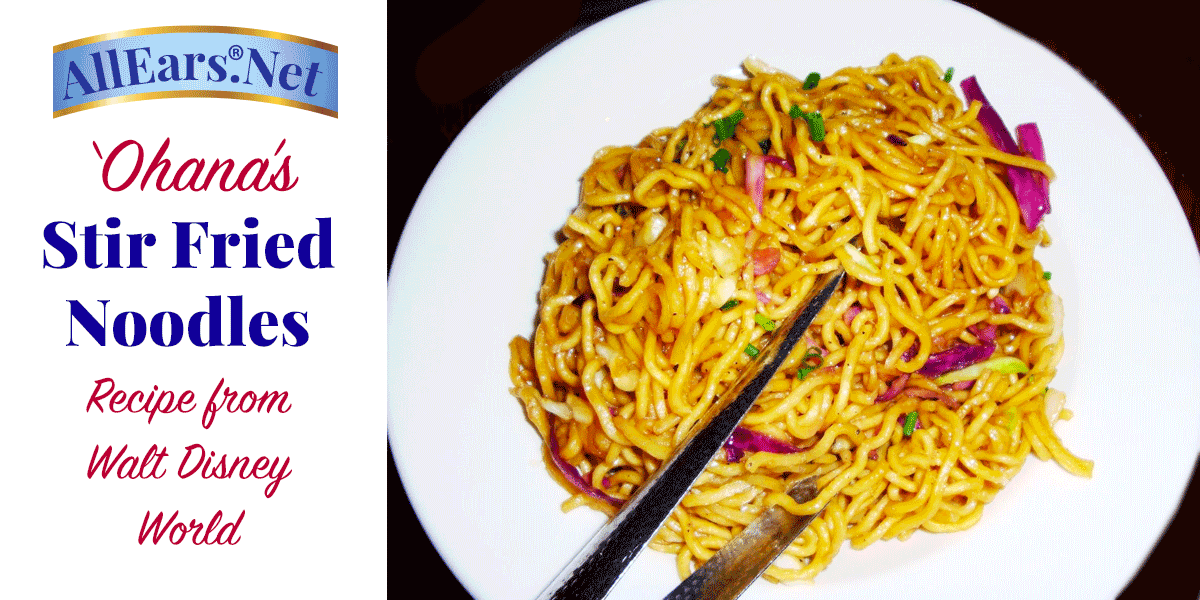 Yield: 4 servings
Ingredients:
1 tablespoon canola oil
1 teaspoon each, puréed: garlic and ginger
1/4 cup each, julienned: red pepper and pineapple
2 cups cooked udon noodles
Salt and pepper to taste
1 teaspoon chopped roasted peanuts
Peanut sauce
2 cloves garlic, peeled
2-inch piece ginger, peeled
1/2 cup peanut butter
1/4 cup each: soy sauce, sugar and water
1/8 cup diced Spanish onion
1 tablespoon chopped peanuts

Method of Preparation:
1. For sauce, put ingredients in pan. Bring to boil, stirring. Turn heat to simmer, stirring occasionally. Simmer 10 minutes. Remove from heat, pour in blender. Pulse until smooth.

2. For noodles, heat canola oil in wok. Add garlic, ginger, red pepper and pineapple. Stir-fry until red peppers are tender but still firm. Season with salt and pepper. Add noodles. Stir-fry until noodles are heated. Add 1/2 cup peanut sauce to glaze ingredients. Garnish with nuts.