General Info
Attraction Info
Parades and Shows
News
January
February/
March
Spring
April
May
June/July
August
September
October
NovemberDecember
OTHER THEME
PARKS
Walt Disney World
Theme Park News
News Filters:
---
Preview: What's New for This Holiday Season
July 20, 2018
Walt Disney World held a special "Christmas in July" event for media to share a preview of what will be new in the parks this coming holiday season.
Tiffins Fixed Price Lunch + New Eats in Disney's Animal Kingdom
July 18, 2018
Disney's Animal Kingdom recently announced the new Pizzafari Family-Style Dining Experience, which allow you to make reservations for table-service dinner at this normally quick-service location. Here's even more food news for the theme park, starting with a new fixed-price lunch menu at Tiffins Restaurant.
Rivers of Light Dessert Party to Start Aug. 6; Book Now!
July 17, 2018
Disney's Animal Kingdom will soon debut a new Rivers of Light Dessert Party, which offers a buffet of Animal Kingdom-themed desserts, snacks, and drinks followed by reserved VIP seating for the theme park's nighttime show, Rivers of Light. The new experience will take place on select nights starting on Monday, August 6, 2018. Price (which includes tax) is $79 for adults and $47 for children and must be paid for in full at the time of booking. Make reservations starting today online at disneyworld.com or call 407 WDW-DINE (407 939-3463).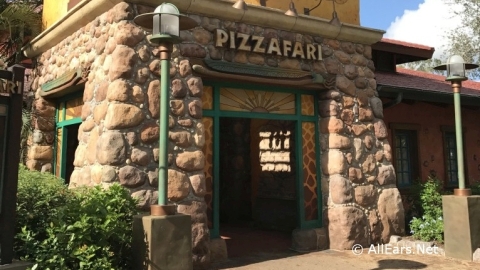 Reservations Now Open for Pizzafari Family-Style Dining
July 17, 2018
Reservations are now open for a new dining experience coming to Pizzafari in Disney's Animal Kingdom starting July 31. The brand-new Pizzafari Family-Style Dining Experience will allow you to experience table service dining at the counter service venue. But don't worry -- Pizzafari will still also act as a quick-service location, if that's what you'd prefer.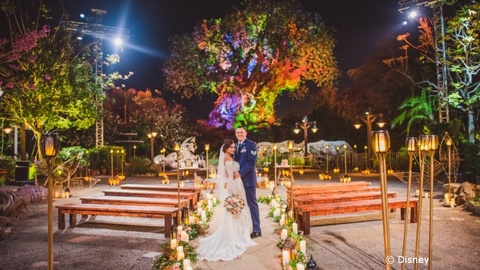 Tree of Life Now Available as Wedding Venue
July 15, 2018
The Tree of Life at Disney's Animal Kingdom is the newest venue available to couples looking to "tie the knot" at Walt Disney World. Disney's Fairy Tale Weddings & Honeymoons calls the park icon "the picture-perfect backdrop for a memorable wedding." Beyond Disney's well-known Wedding Pavilion, other possible settings for Disney World weddings include Fort Wilderness Resort and Campground with views of Seven Seas Lagoon, in front of Cinderella Castle at the Magic Kingdom, and the Chinese Theatre at Disney's Hollywood Studios.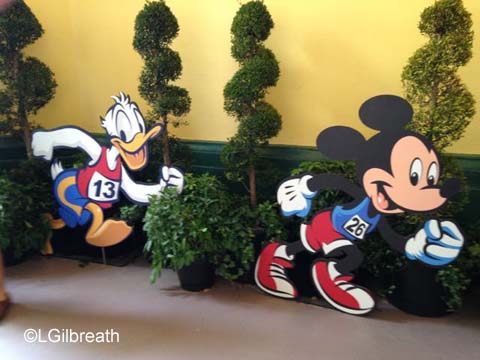 Early Registration for 2019 Marathon Weekend Begins July 17
July 14, 2018
Early registration for the events of Walt Disney World's Marathon Weekend in 2019 opens to Annual Passholders, DVC Members, and Golden Oak residents on Tuesday, July 17 at noon Eastern time. General registration begins on Thursday, July 19, also at noon Eastern. Visit rundisney.com for details.
Focus on Epcot: Overlooked "Attractions"
July 11, 2018
As regular readers of the AllEars newsletter know, we occasionally like to take a look at what we call the "Overlooked Attractions" around the parks and resorts. Those little things that make you detour from your beeline to the thrill rides, the additional touches that demonstrate Disney's well-known attention to detail and make Walt Disney World the fascinating place that it is. So much has changed at Epcot over the last few years, that I felt it was time to update our list of that park's overlooked attractions.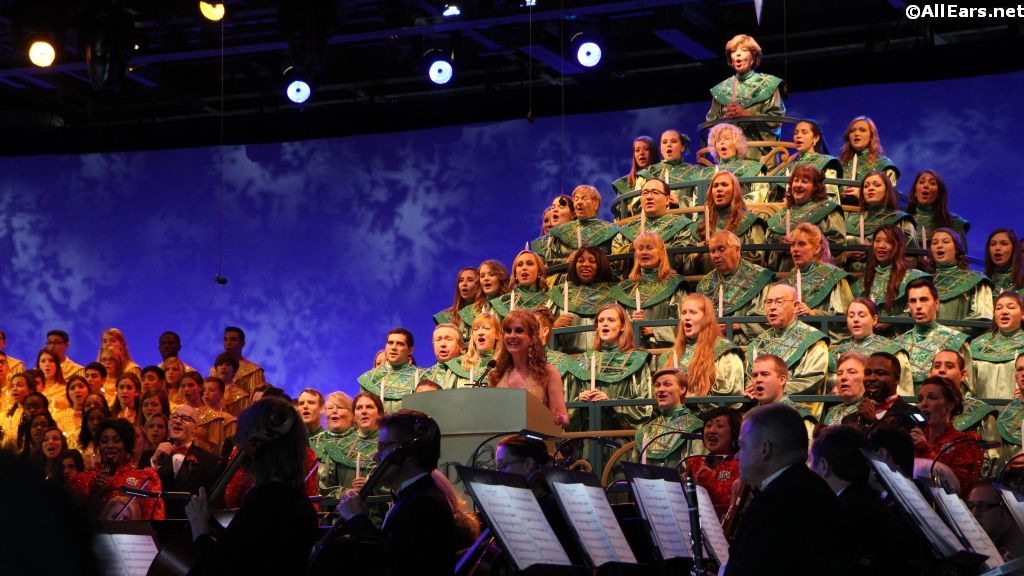 Candlelight Processional Dining Packages on Sale
July 11, 2018
Candlelight Processional Dining Packages went on sale Wednesday, July 11 (Annual Passholders began booking July 10). Some narrators have been announced, also. Returning this year are Neil Patrick Harris, Jodi Benson, Pat Sajak and Whoopi Goldberg. More names will be released soon!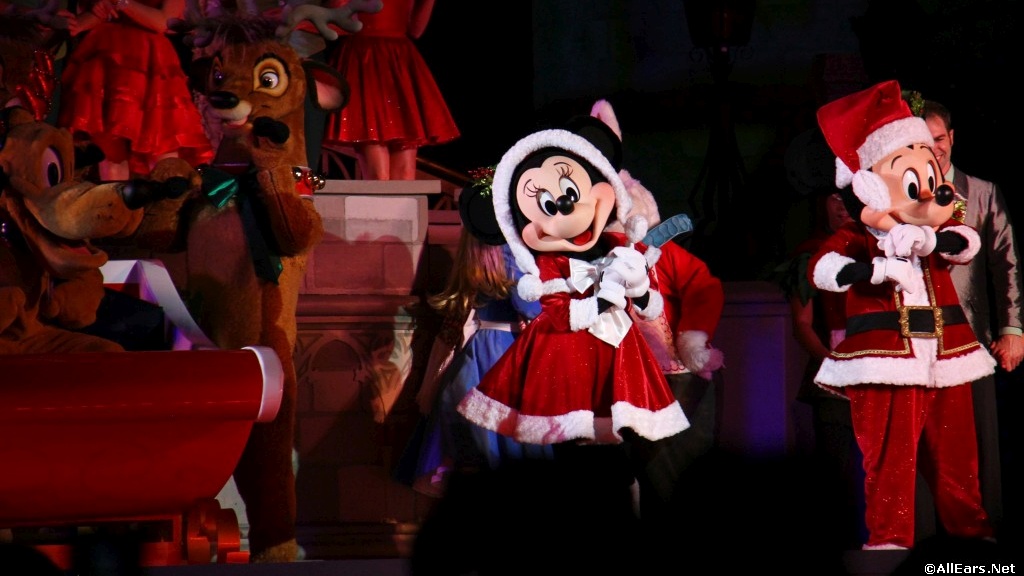 Preview of 2018 Holiday Season Around the World
July 10, 2018
From captivating decor and unique character experiences to delicious treats and magical moments, there is something for everyone during the holiday season at Walt Disney World Resort, starting November 8. Here is a preview of the festivities that await guests in the theme parks and Disney Springs.
Eat to the Beat Concert Series Complete Lineup Announced
July 09, 2018
The complete lineup for the 2018 Eat to the Beat Concert Series, which will run August 30 - November 12 during the Epcot International Food and Wine Festival, has been released.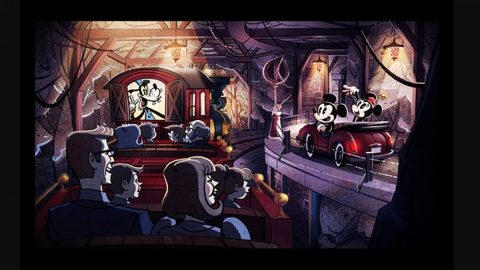 New Artwork Released for Mickey and Minnie's Runaway Railway
July 06, 2018
New artwork was released last week for Mickey and Minnie's Runaway Railway, opening in 2019 in Disney's Hollywood Studios' Chinese Theatre. The first ride-through attraction themed to Mickey Mouse and Minnie Mouse will feature a new original story and lovable theme song as it takes Disney's Hollywood Studios guests on a journey inside the wacky and unpredictable world of Disney Channel's Emmy Award-winning Mickey Mouse cartoon shorts. New technologies will transform the two-dimensional cartoon world into an astounding multi-dimensional experience.
Sweet Spells Transforms into Toy Story Shop
July 05, 2018
Sweet Spells in Disney's Hollywood Studios is no more. The space has been converted into Tinseltown Trinkets, selling a wide variety of Toy Story merchandise.
Lightning McQueen's Racing Academy, Much More on the Horizon for Walt Disney World!
June 29, 2018
At the media briefing on June 29, 2018, it was announced that Lightning McQueen's Racing Academy, featuring the popular character from the "Cars" films, will debut in Disney's Hollywood Studios early in 2019. The all-new show-attraction, to be located in Sunset Showcase near Rock 'n' Roller Coaster, will also feature Mater and Cruz Ramirez while McQueen demonstrates racing techniques on a new simulator. Disney also provided updates on Minnie and Mickey's Runaway Railway attraction, the Skyliner, and much more.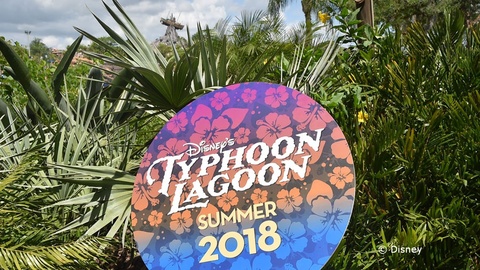 PhotoPass Photographers Offering Independence Day Themed Opportunities
June 28, 2018
Now through September 3, Disney PhotoPass photographers will be available at Walt Disney World's Typhoon Lagoon and Blizzard Beach water parks, both in the water and out. They will also be stationed at the water park Character Experience locations, some of which have special props. Disney PhotoPass has also added special photo opportunities celebrating Independence Day around the theme parks.


-- At the Magic Kingdom's The Muppets Present Great Moments in American History a Disney PhotoPass photographer will be located near Sleepy Hollow in Liberty Square at certain times on July 3 and 4, and will feature a Magic Shot featuring the stars of the show. There will also be a PhotoPass photographer near the replica of the Liberty Bell on July 4th. Cinderella's Coach will be in Fantasyland all day on July 3 and 4, and a Disney PhotoPass photographer will be there, while in the evenings, Ariel's Grotto will have its own PhotoPass photographer with a special photo op.

-- The Disney PhotoPass Studio in the Disney Springs Marketplace is featuring special red, white and blue virtual backdrops now through July 7.

-- At all four theme parks on the Fourth of July, select photographers will have a festive Stars and Stripes prop that you can include in your photos.

Play Disney Parks App Launches June 30!
June 27, 2018
The all-new Play Disney Parks mobile app will make its official debut at Disneyland Resort and Walt Disney World Resort on June 30. The app will be free to download, and guests can pre-order today on the App Store and Google Play to be among the first to have the app automatically downloaded on their device.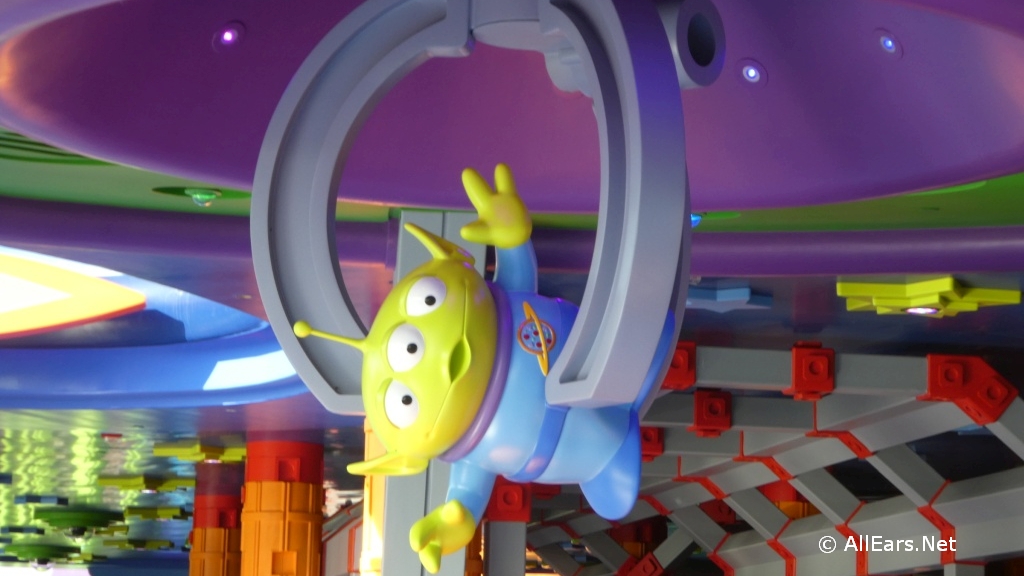 Toy Story Land Now Open!
June 27, 2018
On June 30, the new Toy Story Land at Walt Disney World Resort, inspired by Pixar Animation Studios' Toy Story films, opened at Disney's Hollywood Studios, and turned guests of all ages into "honorary toys", allowing them to PLAY BIG in the whimsical world of a child's imagination.
Related Links:
-- Having Serious Fun at Toy Story Land
-- Imagineers Put Finishing Touches on Toy Story Land
-- VIDEO: Slinky Dog Dash Ride
-- PHOTO: Alien Swirling Saucers
-- VIDEO: Pixar's Roger Gould
-- VIDEO: Learn About the Green Army Patrol
-- PHOTOS: Toy Story Land Opening Weekend
-- Hollywood Studios Map with Toy Story Land
-- Woody's Lunch Box at Toy Story Land
-- VIDEO: Sneak Peek at Toy Story Land
-- VIDEO: Slinky Dog Dash Ride!
-- Exclusive Access to Toy Story Land Upcoming for Passholders

2018 Mickey's Not So Scary Halloween Party Enhancements
June 23, 2018
This year, Mickey's Not-So-Scary Halloween Party (on select nights August 17 - October 31) is adding a few new experiences to make the evening even more special, including new lighting and effects on The Mad Tea Party; a new soundtrack and special effects on Space Mountain; and pirates interacting with guests sailing on Pirates of the Caribbean as they search for "Gunpowder Pete."
Joffrey's Coffee Introduces Mickey's 90th Anniversary Blend
June 21, 2018
Joffrey's Coffee and Tea Company, the official specialty coffee of Walt Disney World and Disneyland Resorts, and Disney Vacation Club, will release three unique and brand-new blends that, beginning this August, customers will be able to purchase online and in stores nationwide. To honor 90 years of Mickey Mouse, Joffrey's will introduce Disney Mickey's 90th Anniversary Blend: a smooth, medium-roasted, limited-edition blend that will be available late August. Additional specialty coffees include Disney French Bistro: a full-bodied dark roast currently offered at Walt Disney World and Disney Organic Peru Alto Mayo, a USDA Organic and Fair Trade Certified coffee that is farmed using sustainable methods in a protected area of the Amazon rainforest. Previously, all Joffrey's proprietary coffee blends, created by Roastmaster Chris de Mezzo in conjunction with chefs from Walt Disney World and Disneyland, were exclusive to signature restaurants throughout the resorts as well as online at www.joffreys.com/disneyparksandresorts.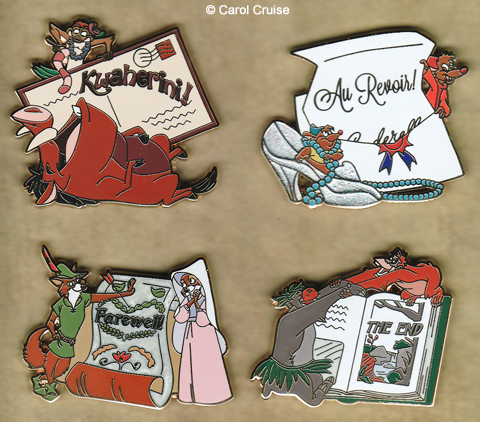 Animation Celebration Pin Event Coming to Epcot
June 21, 2018
Walt Disney's Animation Celebration Pin Event will be held in Epcot's World ShowPlace this August 24-25. More details to be announced soon.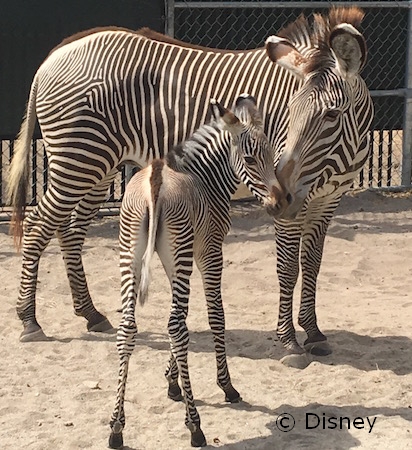 Zebra Foals Now on Animal Kingdom Trail
June 19, 2018
Youka and Zalika, two Grevy's zebra foals born last month at Disney's Animal Kingdom, are now visible on Gorilla Falls Exploration Trail. Grevy's zebras are the most endangered of all zebra species, and these births were a result of Disney's ongoing commitment to the Species Survival Plan (SSP) program.